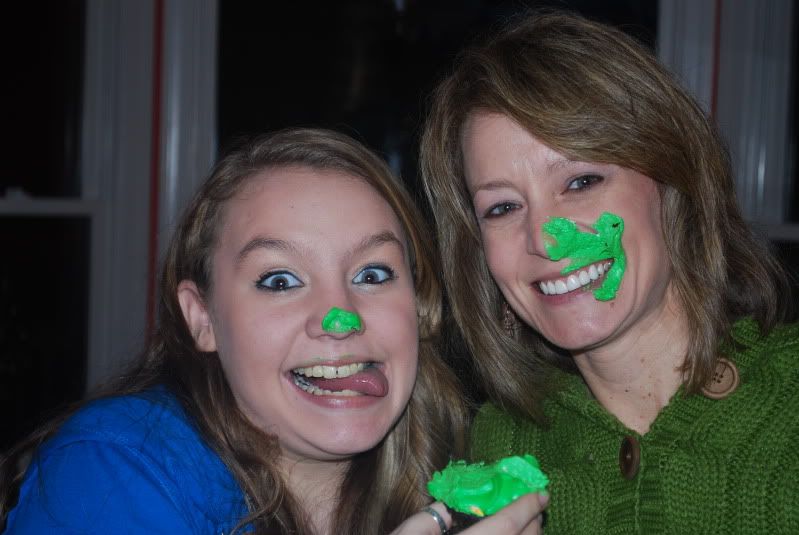 This past Halloween was new for our family. In the past, we have always been at a Fall Festival or some kind of gathering and have missed being home. This year, Jorja wanted to stay home and hand out goodies to the trick-or-treaters, and so we did. One little guy came to the door dressed as Spiderman, and I squatted down to let him choose a goodie. When I stood up, closed the door and turned around, I was sideswiped by a green-icing cupcake in the face!
Ever had moments in your life where you are sideswiped by something? A sudden job loss, sickness, rebellious child, etc.? Or how about those seasons in life where you are just emotionally and spiritually dry? Maybe life, marriage, and your walk with God are mundane and empty. What do you do about it?
In 1 Kings 18-19, we see Elijah, the only prophet left to Israel, because the King's wife, Jezebel is killing off all of the prophets who worship the One True God and not Baal. God had used Elijah in powerful ways: no rain for 3 years, and the altar battle between God and the gods of Baal only to have the One True God prevail. I mean, Elijah had seen some mighty works of God; he
had
to know that there was nothing God could not do! And yet he finds himself
depressed
because even after all of his hard work, the people do not turn back to God, and he finds himself
afraid
because Jezebel is after him to kill him.
When life is going well, we get so
comfortable
in our life, our marriage, and our walk with God. And many times, when we get comfortable, we also become
complacent
. In our complacency, we begin to forget the things that God has brought us through, or the mighty things that we have seen God do. We simply get too caught up in life that we forget. We forget what He has done and what He is capable of doing and become depressed and afraid when the proverbial cupcake hits us. Anybody?
There was a song years ago that sang:
In everything give Him thanks, give Him thanks
In the good times, praise His name
In the bad times, do the same
In everything, give the King of Kings, all the thanks
Psalm 42:4-6 (NIV)
4
These things I
remember
as I pour out my soul:
how I used to go with the multitude,
leading the procession to the house of God,
with shouts of
joy
and
thanksgiving
among the festive throng.
5
Why are you downcast, O my soul?
Why so disturbed within me?
Put your hope in God
,
for I will yet praise him
,
my Savior and
6
my God.
If you find yourself at a place where you have been sideswiped by life or are just so empty, and if you need God's presence to enter in and breath life into your situation or marriage, would you
choose
to praise Him?
His presence
comes to those who praise Him.
His peace
comes to those who praise Him; those who
choose
to praise Him even when there may appear to be no reason to praise.
With Halloween and green-icing cupcakes behind us, we enter into a season of Thanksgiving....even in the midst of a struggle or dry place, we encourage you to take the time to praise the Lord and give Him thanks for what He has done in the past and what He is able to do in your future. Guard against getting comfortable and complacent. Remember your great God. He is able.
You are loved,
Dale and Jena